DIY Alarm Installation Misconceptions & Must Know Facts


You may be surprised to hear this from a DIY Alarm company but "Doing It Yourself "is not as easy as you may initially believe. The reason is that to get an alarm system up and running, consist of hardware first and then programming the software, followed by fast and reliable customer assistance, whenever you need it..

To add to the situation, virtually everyone will need professional guidance just to select the right products that will suit the intended purpose. If you don't start off with the right product, then you are doomed from day one and you will never be content with your purchase. Let's face it, the big companies only care that they sell you something, anything really, and then get you on the hook for monthly monitoring, which is where they make their real money. It's not that monitoring is a bad thing but you must look at an alarm system as a multi faceted investment, that in the end, will provide security, convenience and the possibility to expand and perform other functions, should you need them in the future.

I estimate that only about two percent of alarm purchasers would be able to properly put together the hardware portion of their on line purchased alarm, if I then sent it directly to them, without first doing anything in advance. Yet the big alarm companies ship directly to the customer, while telling you that the installation is extremely simple. So what's the scoop?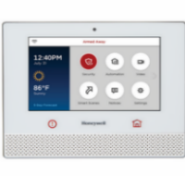 Well, as I see it, what's going on is that the TV ads pull you in with the promise of all sorts of features. However, they either don't provide those features, or if they do, then you're likely left on your own to figure out how to implement them, which is virtually impossible.

You see, programming an alarm system can be tricky and tedious and the more features you have, the bigger the job becomes. It doesn't matter if you want just a simple burglar alarm, or if you want automation and cameras, because all alarm systems arrive virtually blank, or with minimal programming. On average, I spend four hours putting together the hardware and doing the initial programming and once I ship and it arrives to my customer, there is still more work to be done in the way of testing and minor changes that suit the customer. Another likely four hours on my end and after that I can expect additional calls for more minor changes.

If you think that AT&T, ADT and even Home Depot are going to put out that kind of effort, then you're obviously a dreamer. Your low price, good deal, can quickly turn out to be, virtually useless hardware.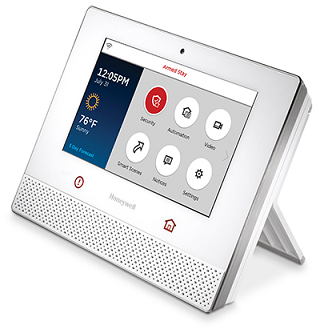 Our aim is to acquire long term customers who stay with us because we provide the best product at an excellent low price, with service that is second to none. Call us and you will see that our on hold time is usually, zero. We're there for you, whenever you need us. No bull, just the best of everything. Let us plug you in...


If you'd like to comment on anything alarm related, or ask questions, simply text to the number at the top of the page and we'll post your question or comment with answer, if required, right here.